30 Posters on Migration - Athens International Graphic Design Exhibition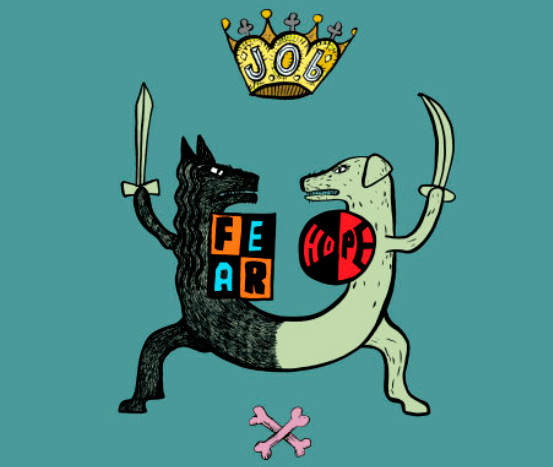 photo part of the poster Kiko Farkas (Brazil)
30 αφίσες για τη μετανάστευση
Μερικοί από τους σημαντικότερους γραφίστες του κόσμου δέχτηκαν το κάλεσμα του Δημήτρη Καραΐσκου και σχεδίασαν από μία αφίσα με θέμα τη μετανάστευση, σε μια έκθεση που για τρεις μέρες θα ενώσει όλες τις φυλές των Αθηναίων στο μετρό του Συντάγματος.
http://www.lifo.gr/mag/features/1572#
----------------------------------------------------
30 top graphic designers from 30 countries around the world are invited to make a personal comment on immigration by designing an original poster.
The roster of 30 contains 10 members of the international elite club of graphic designers AGI (Alliance Graphique Internationale) and such renowned designers such as David Tartakover from Israel, James Victore and Luba Lukova from New York, Anette Lenz from France, Sara Faneli from the UK, Peter Bilak from Holland, Liza Ramalo & Artur Rebelo from Portugal, Sadik Karamustafa from Istanbul, Alejandro Magallanes from Mexico, Paul Boudens from Belgium and Kiko Farkas from Brazil.
Full list of participants:
Andrew Ashton - Australia
Filippos Arvanitakis - Sweden
Marcel Bencik - Slovakia
Filip Blazek - Czech Republic
Peter Bilak - Netherlands
Paul Boudens - Belgium
Sara Faneli - UK
Kiko Farkas - Brasil
Albian Gagica - Albania
Farida El Gazzar - Egypt
Sadik Karamustafa - Turkey
Sebastian Kubika - Poland
Anette Lenz - France
Catherine Lepage - Canada
Luba Lukova - USA
Alejandro Magallanes - Mexico
Nikko Manikas - Austria
Chaz Maviyane-Davies - Zimbambwe
Joana Niemeyer - Germany
Evangelos Papazoglou - Greece
Lucia Pasqualin - Italy
Pierre Porteli - Malta
Liza Ramalo & Artur Rebelo - Portugal
Gediminas Siaulys - Lithuania
David Tartakover - Israel
Alberto Vasquez - Spain
James Victore - USA
Evripides Zantides - Cyprus
Vladimir Zimakov - Russia
Paul Zografakis - USA
List of designers that will be present at the opening: Filippos Arvanitakis, Marcel Bencik, Filip Blazek, Paul Boudens, Kiko Farkas, Albian Gagica, Sadif Karamustafa, Anette Lenz, Catherine Lepage, Luba Lukova, Alejandro Magallanes, Nikko Manikas, Joana Niemeyer, Evangelos Papazoglou, Lucia Pasqualin, Pierre Portel, Liza Ramalo & Artur Rebelo, Gediminas Siaulys, David Tartakover, Alberto Vasquez, Evripides Zantides, Vladimir Zimakov and Paul Zografakis.
After their 3 days in the Syntagma Metro Station the posters will move to another exhibition space for a short period of time of about two weeks. Place and dates TBA.
The exhibition is organized by the Hellenic Migration Policy Institute (ΙMEPO) and curated by graphic designer Dimitris Karaiskos.
http://www.facebook.com/home.php?ref=home#/event.php?eid=88364721748
------------------------------------